Treatment Experience
Before
After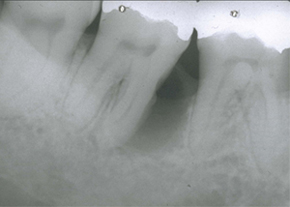 Lower right first molar with bone defect. Bone was re-grown using guided tissue regeneration technique developed in Sweden.
Lower incisors showing loose teeth splinted together with tiny wires and tooth-coloured resin and guided tissue regeneration to regrow the bone.
Before
After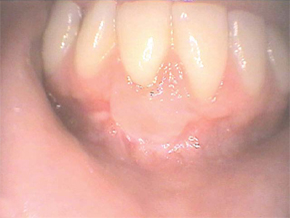 2 lower incisors with gum recession treated with gum graft from the palate to cover the root surfaces and strengthen the gum tissue
Lower incisor with deep recession defect, treated with a graft from the palate.
Before
After
One-tooth defect treated with a 'pedicle graft' using adjacent gum tissue to repair the defect.
Before
After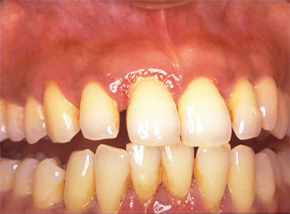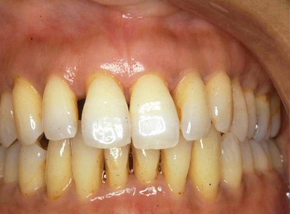 Red, swollen, painful gums become healthy after a course of non-surgical therapy.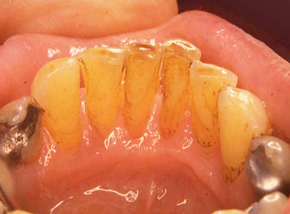 Heavy deposits of tartar in a neglected mouth, recovers with non-surgical therapy.
14 years later
Still healthy after 14 years
Before
Broken tooth root replaced by a titanium implant and a porcelain crown.
After
Smile restored to normal.